Introducing Lauren Kaufmann, MA, LCMHCS (she/her)
---
"I love helping individuals to maximize growth and reach their full potential so they can achieve meaningful goals and greater acceptance of oneself. I am passionate about supporting individuals who are struggling with a new or chronic physical health diagnosis, depression, anxiety, and other mood disorders, as well as folks who are grieving, processing past trauma(s), wanting to set better boundaries, or are wanting to know themselves more deeply. Additionally, I love supporting parents in the perinatal and postpartum periods and have taken the Postpartum Support International 2-day training as step 1 of 3 in becoming certified as a Perinatal Mental Health Counselor.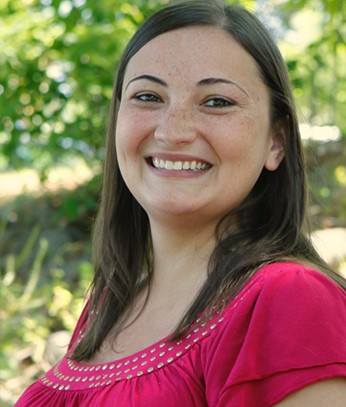 Our journey together will include exploration and identification of goals and barriers to those goals, creating a plan for therapy, and then getting into the work of therapy. Some of the work is done in session through talking, socratic questioning, psycho-education, and role playing; and some of it will be completed outside the session with homework and daily practice including practicing coping and self-care skills, journaling, coloring, reading, and worksheets."
---
My background: I have a Master of Arts degree in Clinical Mental Health Counseling with a concentration in Marriage and Family Counseling from Appalachian State University granted on May 6, 2011. On February 28th, 2014, I became a fully Licensed Clinical Mental Health Counselor, and on November 22, 2019, I converted my license to a Licensed Clinical Mental Health Counselor Supervisor. I have worked in community mental health in Buncombe County counseling children and their families who were experiencing poverty, systemic racism, and trauma. For the last 7.5 years I have worked in a residential mental health program providing therapy to adults with significant mental health challenges and working with their parents to support them in having a better relationship with their adult children.
---
Sessions with Lauren will initially be remote, but she can also see you in person at Ashewell after the New Year. Please email hello@ashewell.com or call (828)477-4077 to schedule with Lauren.
Fees:
Initial Visit: $100 for 60 minutes
Follow up Visits: $100 for 60 minutes or $50 for 30 minutes
---
Looking for an intensive collaborative approach to mental wellness with behavioral counseling, psychiatry, and your primary care doc? Try our THRIVE ASHEWELL PROGRAM: