About Us
We are a Unique Primary Care Experience.
Ashewell Medical Group provides direct primary care to Asheville, NC. Our care is timely, thorough, comprehensive, affordable, and very, very personal.
Our providers, Dr. Carly Brown, Dr. Anna Bartow, and Dr. Ananda Vieages, care for 500 patients – that is 6 times less than the national average! That's six times longer we spend with you and six times better we get to know you.
As an Ashewell patient, same day and highly personalized care is the norm. We email, we talk on the phone, we even text! OMG!
---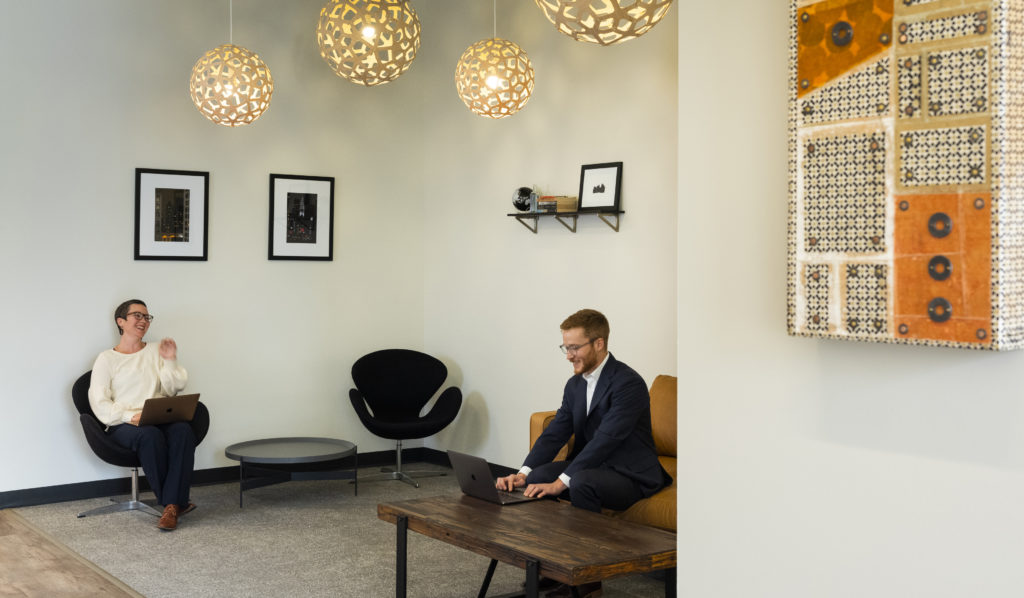 ---
Our office experience.
In 2016, Dr. Carly Brown founded Ashewell at 408 Depot Street, located in the heart of the River Arts District, in Asheville, NC.
Our office is as unique as our practice: highly personalized, conveniently located, and efficient.
Our team is warm, welcoming and highly skilled. Our space is bright, modern and clean. We are heavily invested in caring for our community, and have in the past spearheaded several community fundraisers and projects.
In 2018, after successfully growing Ashewell, Dr. Carly Brown was awarded Asheville Small Business Leader of the Year by the Asheville Chamber of Commerce.
In 2019, Dr. Brown and Ashewell lead a group of DPC practices in an effort to successfully pay off $2 million dollars worth of medical debt for residents of North and South Carolina. Then in 2020, Dr. Carly Brown founded Masks of Love, a grass roots organization, in an effort to bring community sewers together to make and distribute thousands of masks to prevent transmission of COVID 19. Dr. Carly Brown received a Dogwood Award from Attorney General Josh Stein for her work with Masks of Love. You can hear Dr. Brown every Wednesday on 570 am with Mark Starling for her segment Wellness Wednesdays which focuses on health issues in the news.
Dr. Anna Bartow joined Ashewell in 2019. Dr. Bartow is a highly skilled and respected Internist and pediatrician who has proudly served the community of Asheville for 13 years. In 2020, William Powell, FNP joined Ashewell bringing a wealth of primary care experience with a focus on wellness and prevention of disease.
Ashewell is supported by a team of health care heroes including Daniel Brown, MD, M.B.A. our CFO, Kelsey Jones, RN, our plant based diet guru, Carolyn Cramer, our kind and balanced medical assistant, and Lacey Cramer, our medical records expert.